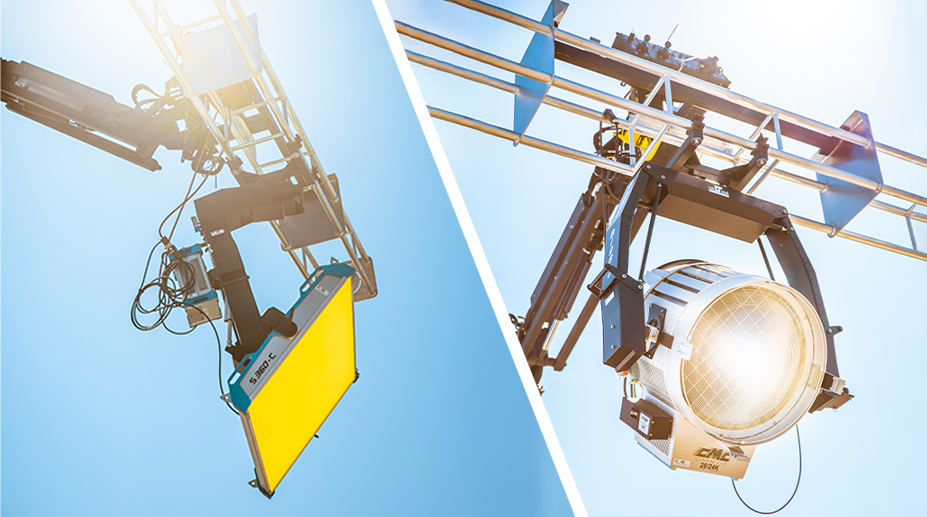 Motorized Yokes + Aerial Lifts
We know that one of the most important but sometimes challenging factors when preparing a scene is to work out the position of the lights.
The YipMan Yoke and the BigBee Yoke are general-purpose, universal motorized yokes that allow you to remotely control popular lighting fixtures while mounted at the end of an aerial lift from our partners at Sunbelt Rentals. 
For technical questions, or to book a private demo, please contact Mike Harwood, National Director, Technical Support and Development.
Spec sheets and instructional manuals are below for your reference.