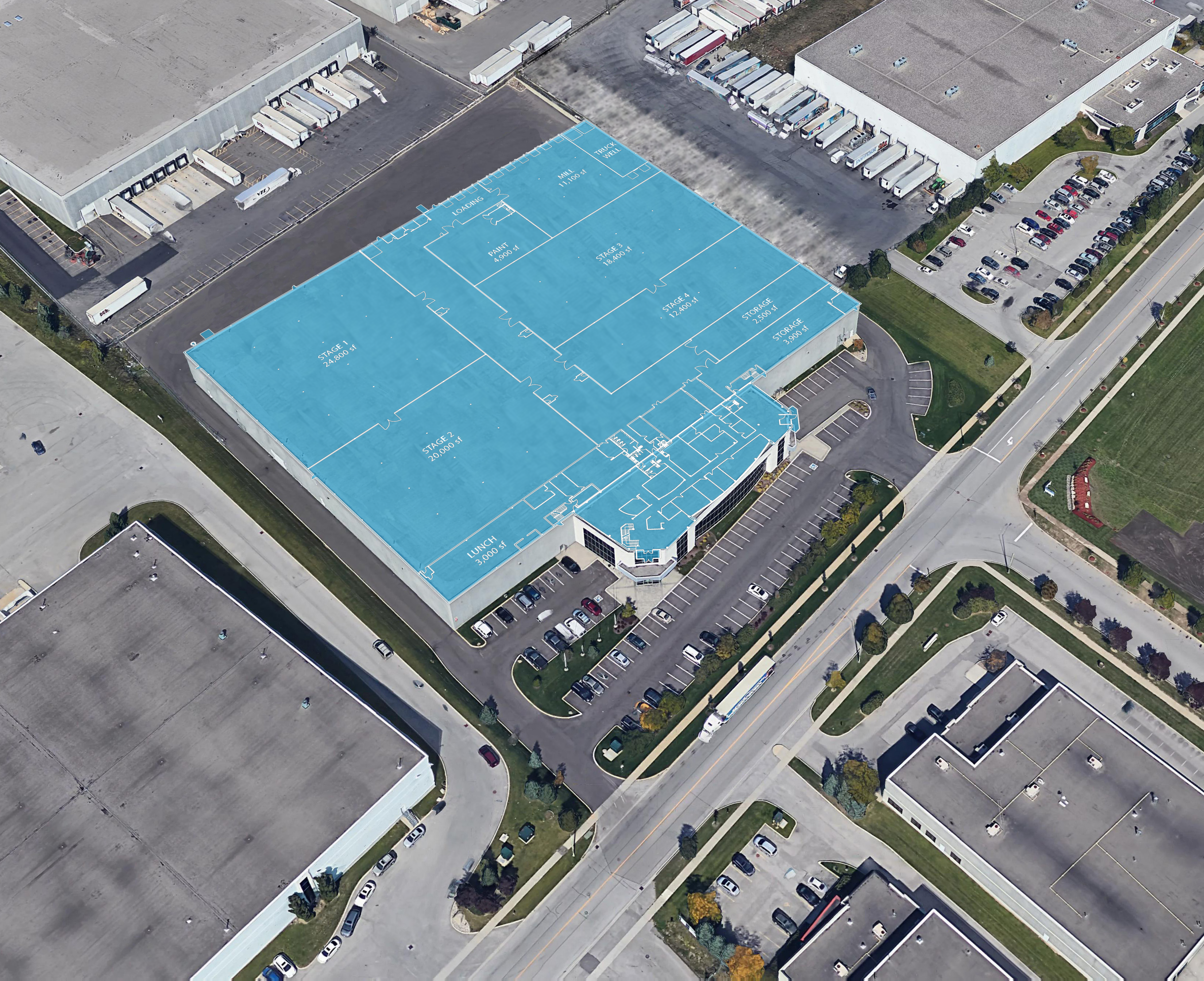 William F. White VP, Business Development, Rick Perotto Featured in Peel Weekly News Article - "New Film Production Company Opens Its Doors in Mississauga"
by Joseph Monachino
Mississauga is on the verge of becoming a prime film production city in the Greater Toronto Area. I recently interviewed Rick Perotto, Vice-President of Business Development of Comweb Corporation, in regards to his company's initiatives in the film industry in Mississauga.
Here are the five questions and his answers:
Q) What are the company's objectives and goals for the near future?
A) To continue to the be the premier motion picture equipment rental service supplier in Canada. We have six locations coast-to-coast providing the best equipment from lighting to cameras to specialty equipment. We have the best employees that are specially trained in their fields, and that matches the top-rated equipment and service that we provide to our clients. Our goal is to gain market share in an ever-increasing industry and to partner with our clients to exceed their expectations.
Q) What are current productions that will be taped or filmed at the Mississauga location?
A) Mostly full-length television series for the biggest hollywood networks and streaming services. Some feature films, but mostly TV series. We don't have show specific names yet, but we do have a lot of interest from the industry in Hollywood. We will also have Canadian productions from series to features producing the best projects.
Q) What is the location of William F. White International in Mississauga?
A) It is located in the Highway 401/Highway 10 area of Mississauga. This is the studio location; our full-service facility is in south Etobicoke.
Q) How does your company plan to be a "good corporate citizen" while operating in Mississauga?
A) We are and will continue to be leaders in all green initiatives. We want our footprint in Mississauga to be a healthy experience for everyone involved and for the environment, and we look forward to participating in every aspect with the city. We also like to give back to the community in sponsorship and events (where possible). We like to share the film making experience with the general public when we can, and our IP (intellectual property) allows us to. We will be promoting the city of Mississauga in Los Angeles to a great extent as a viable filming location. We will be supporting the local business' and help drive the local economy as well as opportunities for employment.
Q) Who are the principal owners/directors of your company?
A) Comweb Corporation is the principal owner of William F. White International. The film industry in Mississauga, and the arts community in general, will get a major boost from Mr. Perotto's company when they open their doors next year. In other film event news, I am continuing with the Movie Night every last Tuesday of the month at Cinestarz Cinemas at Burnhamthorpe and Central Parkway.
Read original story here: https://bit.ly/2sYGsBP