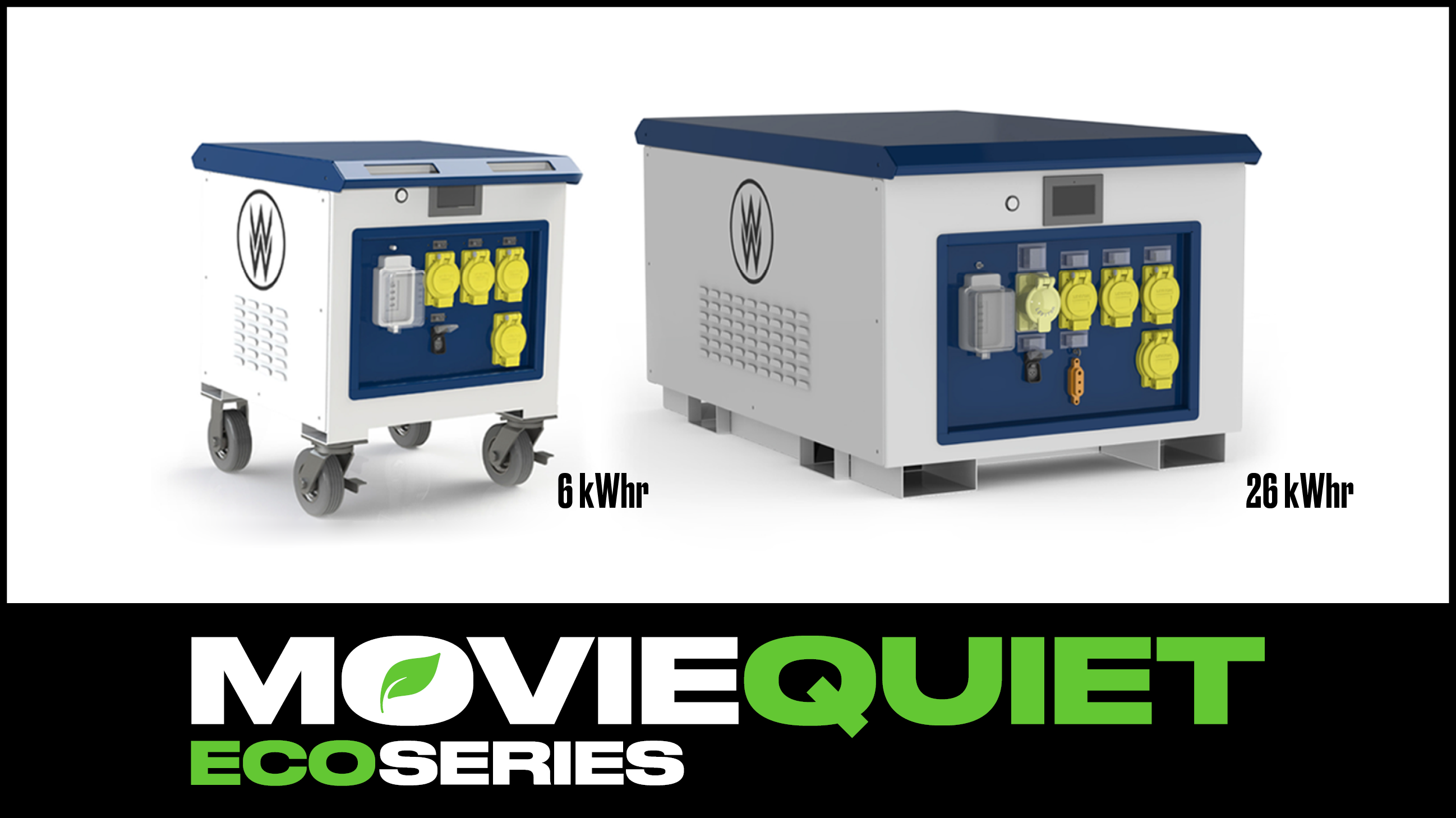 WILLIAM F. WHITE UNVEILS THE MOVIEQUIET ECO SERIES; QUIET, RENEWABLE POWER FOR THE ENTERTAINMENT INDUSTRY
William F. White is committed to doing its part to reduce the impact of the entertainment industry on our environment.
We're proud to introduce the MovieQuiet ECO series, a product line designed to provide clean, reliable, quiet and renewable power to set.
The MovieQuiet ECO series are available in two models; the 6kWhr and the 26kWhr. Both come outfitted with hospital grade receptacles, a hospital grade twist lock, four USB charge ports and charging input connector.
The 26kWhr also includes a Joy Connector output and can be utilized in conjunction with multiple trailer options available upon request.
For more information, please find spec sheets here: