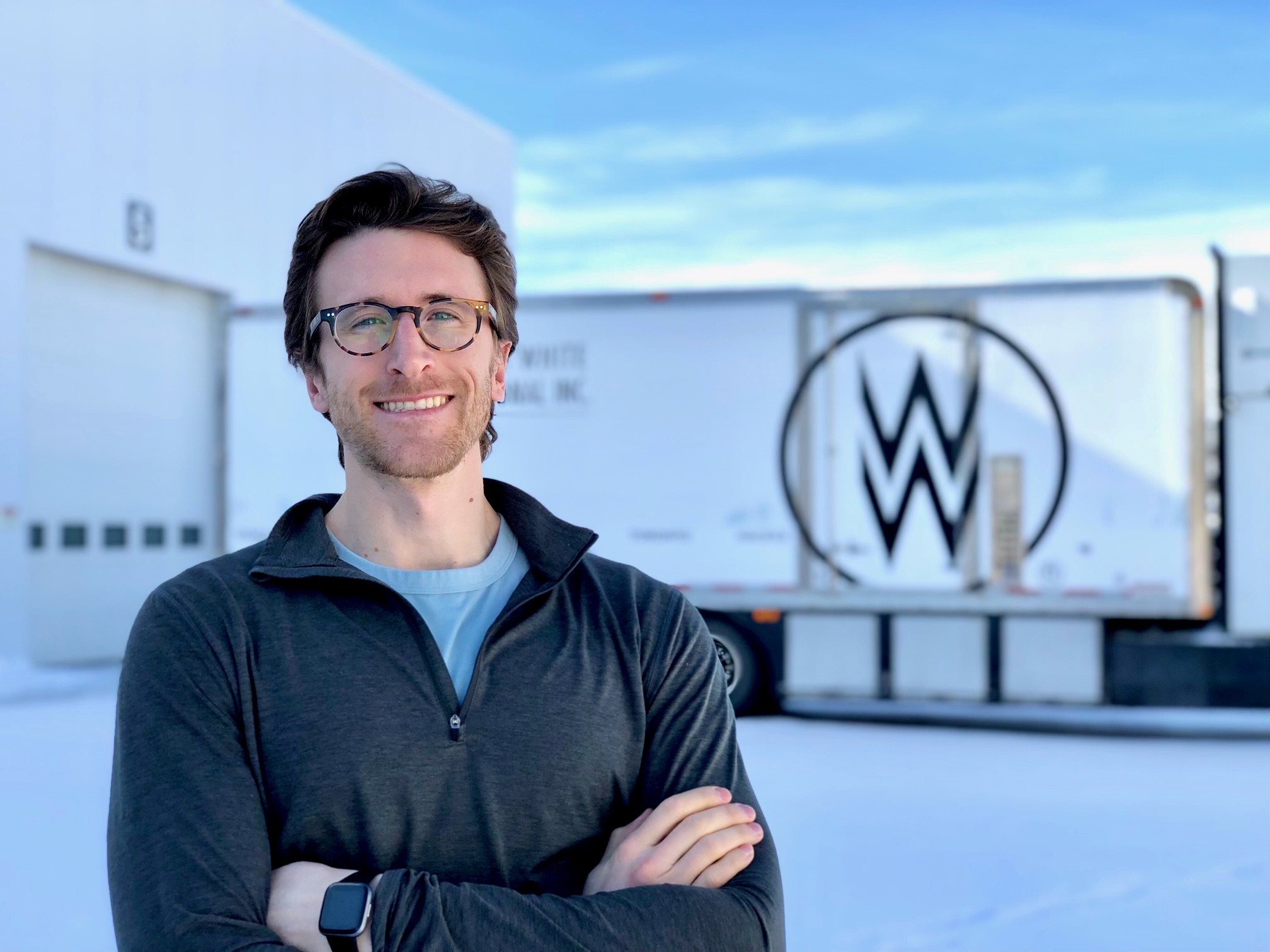 William F. White International promotes Daniel Braun to oversee sales and operations in Calgary market
Braun's return to Calgary comes at an exciting time for the film and television industry in the region
Calgary, AB (March 21, 2023) - William F. White International (WFW), a Sunbelt Rentals Company, is pleased to announce the promotion of Daniel Braun to Director, Sales and Operations in Calgary, effective immediately.
"Daniel's knowledge of Calgary's film and television industry is exceptional," says Garin Josey, Executive Vice President and Chief Operating Officer, WFW. "Calgary has evolved into one of the top production destinations in Canada, and with Daniel's extensive industry experience in the city and with WFW, it was really a clear choice to have him lead our Calgary sales and operations."
Previously a Customer Service Representative in Vancouver since 2021, Braun returns to the Calgary market where he first started at WFW in 2014 as a Warehouse Operations Manager. Prior to joining WFW, Braun worked as a Best-Person LX, Lamp Operator and Camera Trainee for IATSE 212 and 669. He worked with the lighting department on productions like The Revenant, Interstellar, Fargo and Diablo. He also played a supporting role in the Keep Alberta Rolling film advocacy campaign to showcase the benefits and potential of the screen industry in Alberta.
"I'm thrilled to be returning to Calgary in this role," says Braun. "The city has an established repuation as a robust production hub in the film and television industry, and I look forward to working closely with the local and international filmmakers to support their productions in the region."
Calgary continues to be sought out from filmmakers and studios across the globe, a recent example being HBO's The Last of Us. In January 2023, Calgary placed eighth in MovieMaker's list of Best Cities to Live and Work as a Moviemaker in 2023, rising two spots among the Top 25 cities in North America. Plus, a recent boost in funding ($100,000,000 over the next three years for the Film and Television Tax Credit) as indicated in the 2023 Alberta Budget, will see the province continue to be a strong contender for productions.
###
Media Contact
WFW
Ashley Villarroel
Manager, Communications
About William F. White International
Founded in 1963, William F. White International Inc., a Sunbelt Rentals company, is Canada's most iconic provider of production equipment to the entertainment industry. With offices across the country, the company services productions of all sizes from coast to coast and houses an extensive state-of-the-art inventory, including camera, lighting, grip, power, specialty equipment, location support, virtual production volumes, and over 1.55 million sq. ft. of production-ready studio properties, in addition to a 23-acre Backlot situated on a 90-acre plot of land complete with 30 storefronts and five interior sets.
About Sunbelt Rentals
We MAKE IT HAPPEN! With a passionate team of 22,000 rental experts, a growing network of over 1,250 locations across North America and the United Kingdom, and an extensive equipment fleet that exceeds $14.2 billion, Sunbelt Rentals helps professionals and do-it-yourselfers get things done. With a highly diversified offering of equipment, solutions, and services available, we assist customers extend their capabilities, complete projects on-time, and handle times of crisis. No matter if you are in commercial, industrial, residential, or municipal industries, we are constantly advancing the idea of what an equipment company can do for its customers. To find out what we can do for you in North America, visit sunbeltrentals.com and sunbeltrentals.co.uk for the United Kingdom.