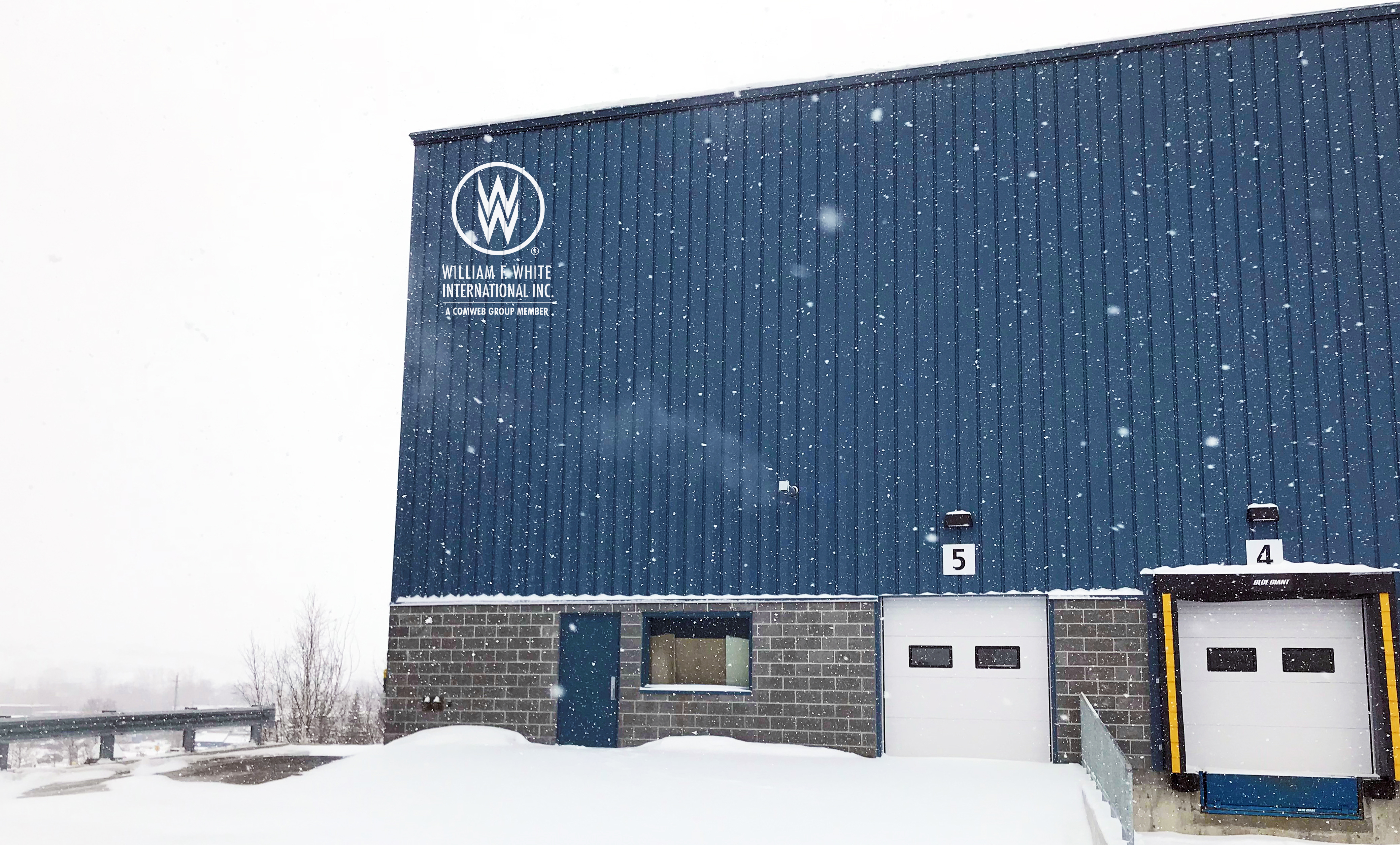 William F. White Int'l Reinforces Commitment to Northern Ontario Film Industry with Sudbury Expansion
Toronto, Canada (February 2, 2018) - William F. White International Inc. has announced that its Sudbury location will be expanding with a new office and warehouse.  Our Sudbury location originally opened its doors in 2014 to share space with Northern Ontario Film Studios, a former ice rink transformed into a soundstage by local producer, Hideaway Pictures. 
The new location will be housed in downtown Sudbury and will encompass a total of 4,691 square footage, complete with a dock level bay and drive-in bay.  The increased warehouse space, parking lot and added accessibility will allow our Sudbury office to service clients more efficiently.
"Sudbury is easily one of the fastest-growing regions in the Canadian film and television industry and our upcoming expansion is the perfect complement to that success," says Chairman/CEO, Paul Bronfman.  "Since opening our office in 2014, we've provided Northern Ontario filmmakers with access to equipment and services they previously never had, and now we want to reaffirm that we're here to stay."
This news comes following William F. White's reception held in Sudbury last fall, where representatives from New Metric Media, Hideaway Pictures, JoBro Productions and others came to toast and celebrate Northern Ontario's growing industry.  While Sudbury is experiencing an impressive increase in production, it's also causing a chain reaction that is influencing North Bay, Sault Ste. Marie and others.
"With unparalleled access to beautiful landscapes, it's no wonder some productions are choosing to shoot here," adds Sudbury's Josh Desormeaux. "There's a certain something here you can't find down south and the forthcoming expanded space will hopefully draw even more clients."
Our Sudbury office has recently provided productions including "Cardinal," "Letterkenny" and "Pyewacket" with lighting and grip, camera, specialty equipment, location services and more.