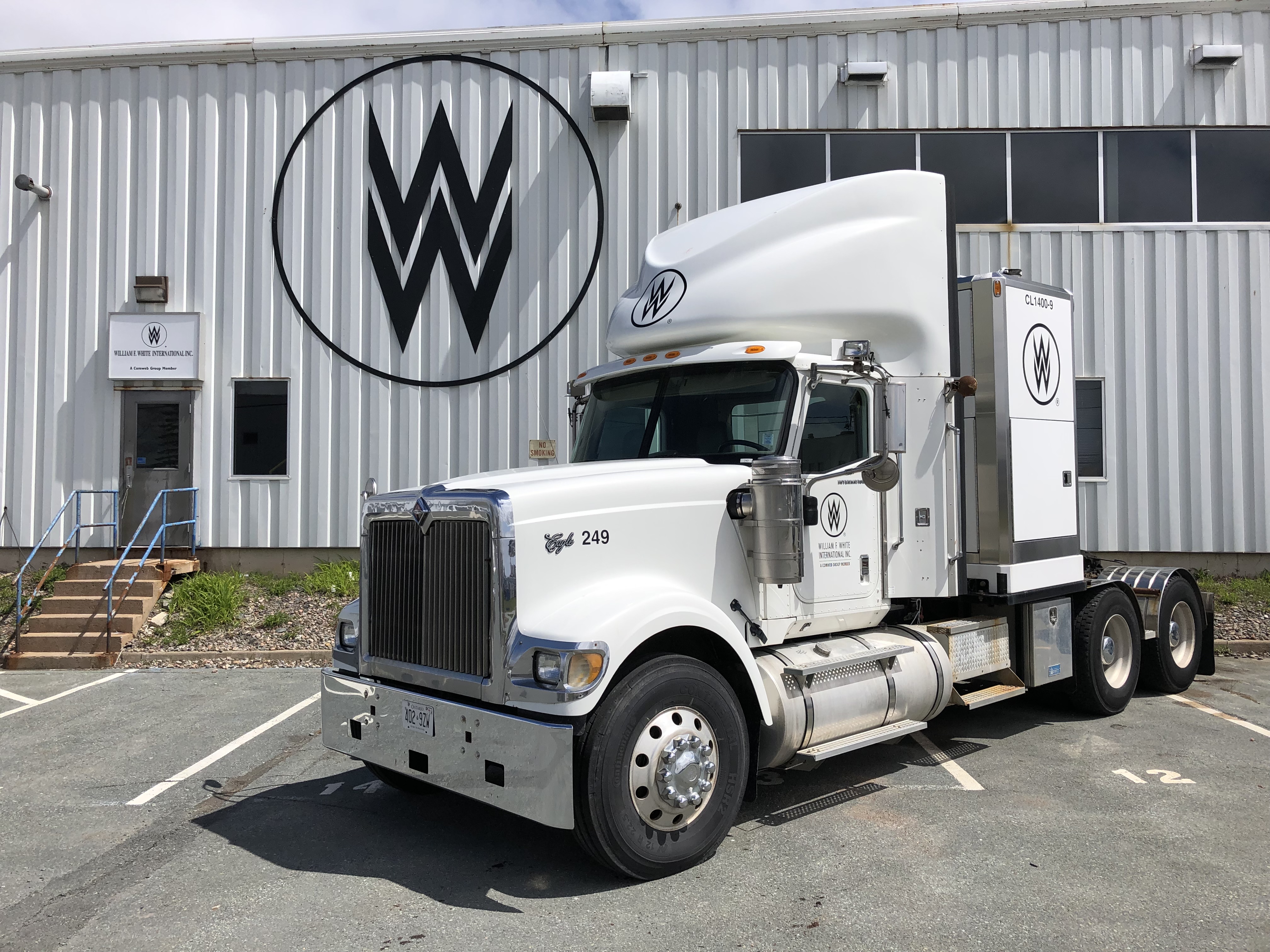 William F. White Int'l Brings Premiere Offerings East with Halifax Location Expansion
Toronto, Canada (May 27, 2019) - Paul Bronfman, Chairman/CEO of William F. White International Inc. is proud to announce the relocation of its Halifax location into an expanded warehouse and office area in time for the office's 25th anniversary. Our Halifax office originally opened its doors in 1994 in the Ragged Lake Business Park, before moving downtown Halifax and then once more to its current location in Dartmouth.
The upcoming shop will feature 15,000 square foot of space, a 50 per cent upgrade from the current location. This extension will include a new camera area with two test lanes.
"It's been an absolute pleasure to watch our Halifax office grow over the past 25 years," says Chairman/CEO, Paul Bronfman. "It hasn't always been easy for our east coast crew, but they've weathered the storm and the future ahead looks bright. We're eager to step up our game and open a camera department to service our Atlantic clients even better than before."
William F. White originally ventured east to service high-profile productions including Dolores Claiborne with Kathy Bates and The Scarlett Letter with Gary Oldman but shows kept coming to shoot and the Halifax location was established.
"We've built incredible client relationships with filmmakers who love to live and work here on the east coast," says Manager, Atlantic Canada, Trevor Sutherland. "We look forward to expanding our pillars of business to better reflect the variety of premiere offerings William F. White has to offer our clients."
Our Halifax office recently supported the following productions with lighting, grip, specialty equipment and more: The Lighthouse, Mr. D, Pure, and Diggstown.