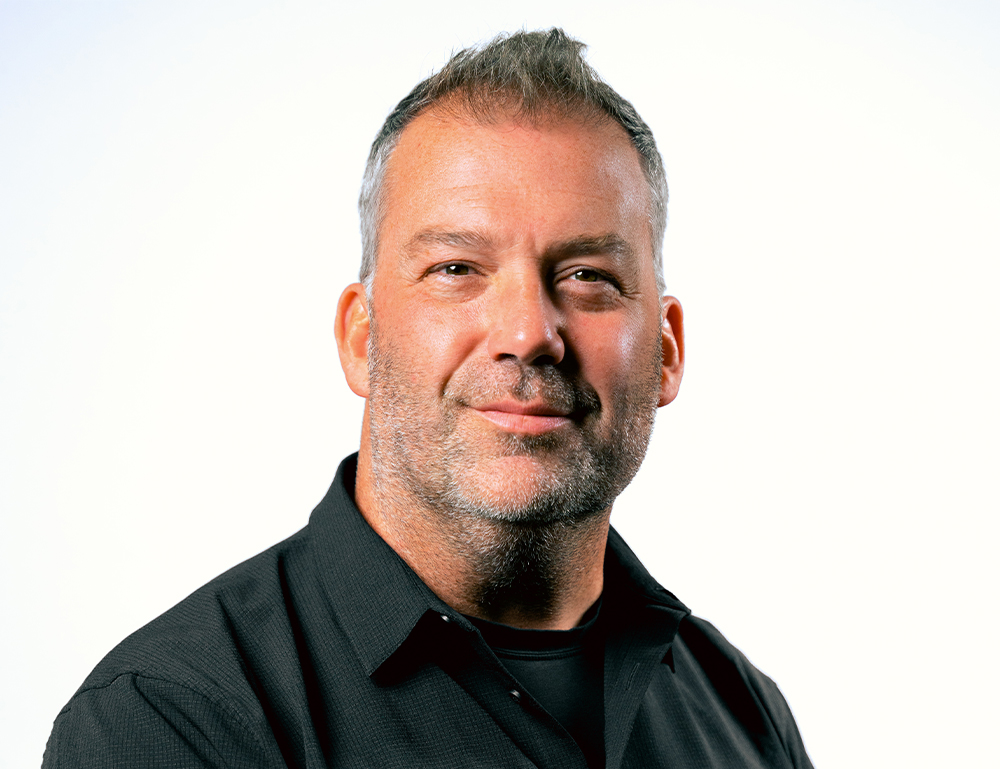 William F. White Industry-Veteran and Vice President of Camera, Trevor Huys, to Oversee Company's Continued Virtual Production Expansion and Team
Toronto, Canada (January 20, 2022) - William F. White International Inc. (WFW), a Sunbelt Rentals company, is pleased to announce that Trevor Huys (CSC, Companion Member), WFW's Vice President of Camera, will take on additional duties as Vice President of Virtual Production, following the company's continued commitment as leaders of virtual production in the film and television industry.
"As we continue to ramp up our virtual production operations by building out infrastructure and educating clients, we have also been investing in the people we need to bring it all together," says Garin Josey, Executive Vice President/Chief Operating Officer, WFW. "Last year, we named Edward Hanrahan as Director of Virtual Production, and we have since welcomed April Shakell as Manager. Now we are ready to announce our own Trevor Huys as Vice President of Camera and Virtual Production to oversee the line of business on a national level and lead its international growth into new markets."
Trevor Huys joined the company in 2015 to head the company's newly formed Camera department as Director of Technical Services and Operations. In 2019, Trevor assumed the role of Vice President, Camera, where he has continued to lead the department and in six short years, he helped expand WFW's camera equipment rentals nationally across the company's six locations. His industry background, which includes more than 25 years of cinematic camera technical and rental experience, makes him the ideal fit to lead the virtual production business.
"By combining the cutting-edge technical nature of virtual production with the latest and greatest cameras and lenses we have on offer, along with everything else in WFW's and Sunbelt Rentals' extensive inventory, we're able to provide clients with an incredible package of services," says Trevor Huys, Vice President, Camera and Virtual Production, WFW. "I'm looking forward to continue building our relationship with Pixomondo (PXO), while simultaneously growing our team of virtual production experts with support from Edward and April."
Throughout 2021, WFW has launched three virtual production volumes - two in Toronto, and one of the world's largest in Vancouver - in partnership with visual effects giant, PXO. Additional virtual production volumes are in the planning stages for other markets.
 
###
 
Media Contact:
Jonathan Whitt
Assistant Marketing Manager, Communications
William F. White International Inc. Founded in 1963, William F. White International Inc. (WFW), a Sunbelt Rentals company, is Canada's most iconic provider of production equipment to the entertainment industry. With offices across the country, the company services productions of all sizes from coast to coast and houses an extensive state-of-the-art inventory, including camera, lighting, grip, power, specialty equipment, location support, virtual production volumes, and over 1.4 million square feet of production-ready studio properties, in addition to a 23-acre Backlot situated on a 90-acre plot of land complete with 30 storefronts and five interior sets.
We MAKE IT HAPPEN! With a passionate team of 15,000+ rental experts, a growing network of over 1000+ locations throughout Canada, the US, and the UK, along with an extensive equipment fleet that exceeds $10 billion, Sunbelt Rentals helps professionals and do-it-yourselfers get things done. With a highly diversified offering of equipment, solutions, and services available, we assist customers throughout North America extend their capabilities, complete projects on-time and handle times of crisis. No matter if you are in commercial, industrial, residential, or municipal industries, we are constantly advancing the idea of what an equipment company can do for its customers. Visit sunbeltrentals.com to find out what we can do for you.
Pixomondo (PXO) is an award-winning visual effects studio with offices in North America, Europe, and China. PXO won an Academy Award for its VFX work on Martin Scorsese's Hugo and several Emmys for Game of Thrones. The company is Emmy nominated for its VFX  work on Westworld, Star Trek: Discovery and The Orville. Recent and current PXO work includes Tom Clancy's Without Remorse starring Michael B. Jordan, David Oyelowo's family adventure film The Water Man, the action pic Greenland starring Gerard Butler and the next Roland Emmerich feature, Moonfall.