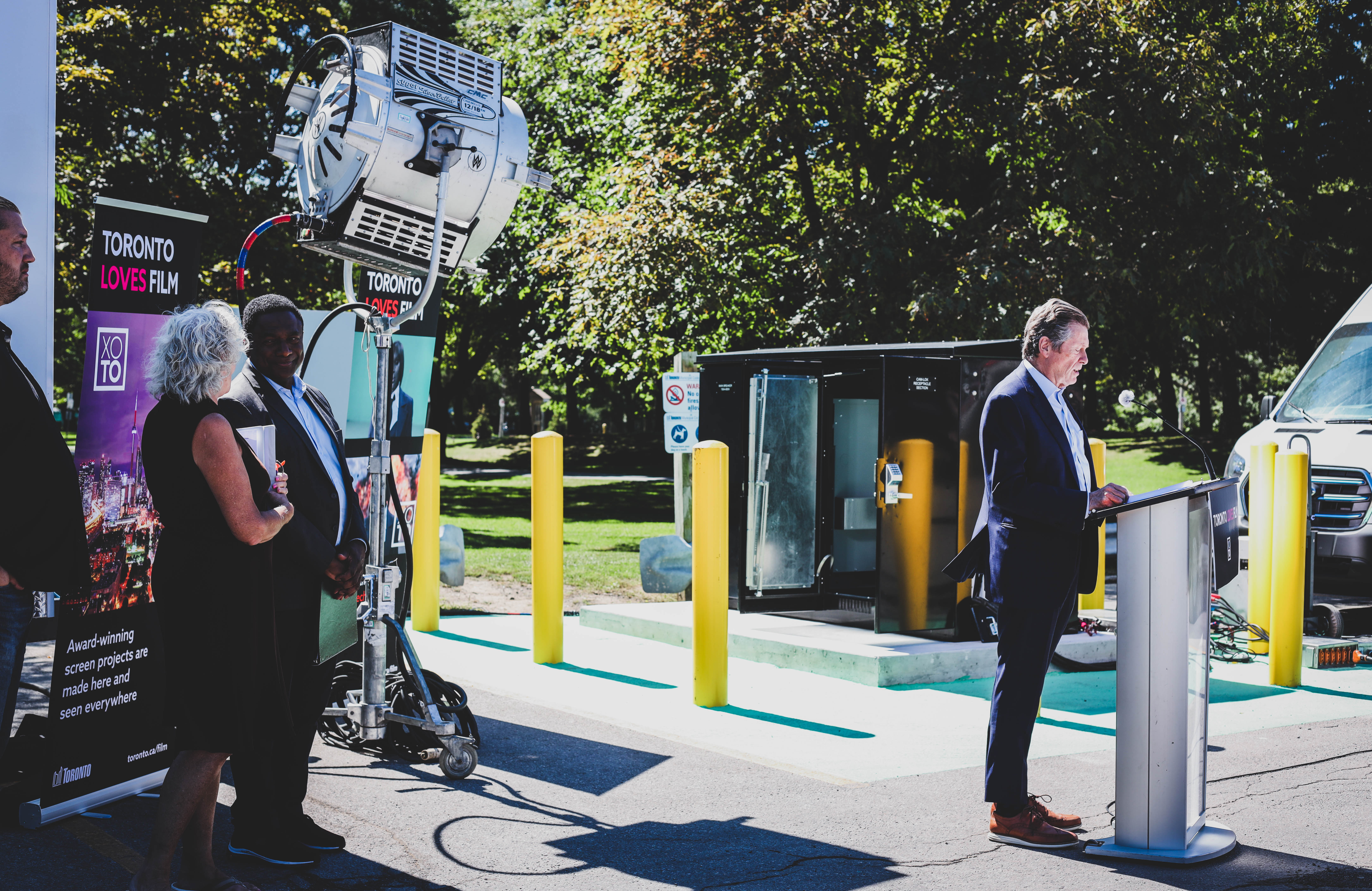 Sustainability in the screen industry: City of Toronto installs power drops to help productions reduce emissions
On September 6, the City of Toronto announced the installation of two power drops at filming hotspots to help productions reduce emissions from diesel generators. William F. White International, along with the Toronto Film, Television and Digital Media Board, played an integral part in rolling out the power drops, with the Ashbridge's Bay location being the first of many. The second location is at Sir Casimir Gzowski Park beside Sunnyside Beach on Lake Shore Boulevard West.
"Increasingly, our clients are looking to us to provide equipment and opportunities to assist them in reducing their carbon footprint," said David Hardy, Vice President of Sustainability and Stakeholder Affairs. "Our rapidly increasing zero and low emission inventory, and our advocacy around municipal involvement in broadening low carbon infrastructure as represented by these power drops, is testament to our commitment to our clients."
The power drops will provide productions utilizing these locations the opportunity of not sparking up a diesel generator for basecamp power, creating a potential reduction of 400 tons of greenhouse gas emissions per year, or the equivalent annual energy use of 45 homes.
The media event held on September 6 was powered entirely by clean energy, with a WFW-provided 18K lamp and S360 Sky panel hooked up to the power drop.