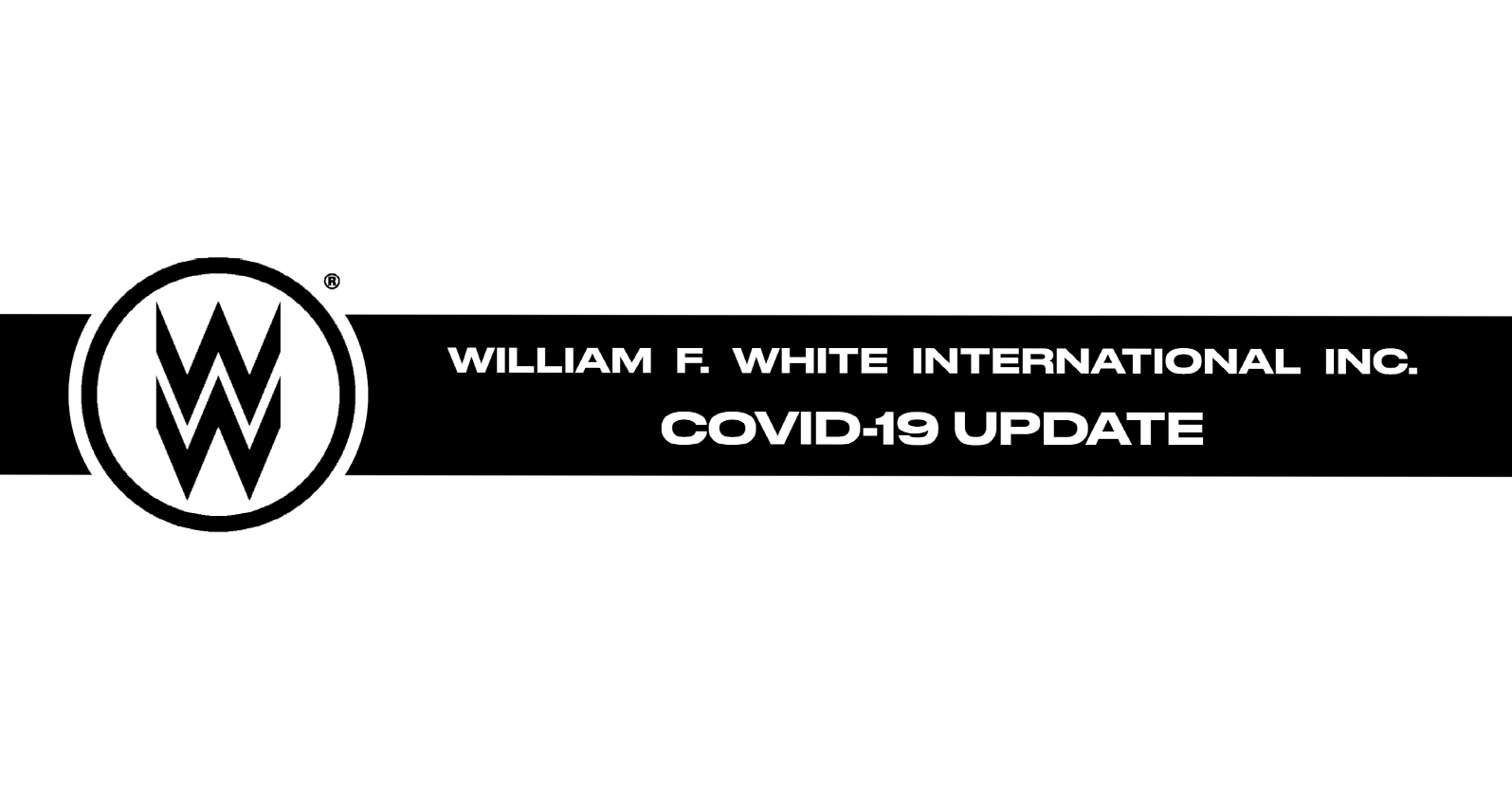 Our Commitment to Safety: COVID-19 Update
OUR COMMITMENT TO SAFETY - COVID-19 UPDATE
The safety and well-being of our customers, our teammates, family members and the communities we serve is of the utmost importance to us and our entire team. We are actively monitoring developments surrounding the coronavirus (COVID-19) and are taking precautionary measures while continuing to serve you. 
Our team is focused on delivering the equipment and services needed to get your job done. We have also implemented additional measures to ensure your safety as well as the safety of our team.
Protecting Our Teammates & Our Communities
We have taken steps to educate our teammates and their families on the potential impact of COVID-19, including the actions to be taken to reduce the risk of infection and adherence to the guidelines set by the Public Health Agency of Canada, Centers for Disease Control and World Health Organization. 
We have created an internal Emergency Response Plan including mandatory preventative measures relating to each Response Level that has been shared with all our staff members across the country.
Travel

We have suspended all non-essential business travel.

Personal Contact

We have suspended all external meetings and special events.
We have equipped our staff to work from home wherever possible.
We have introduced an interim sick leave policy to ensure all staff continue to receive their regular wages when they take time off to recover from any possible illness.

Facilities

We have increased our level of disinfectant and frequency of cleaning in every area of our facility, including equipment parts with areas of high human contact.

Equipment

We are prepared to quarantine any rental equipment as needed as a precautionary measure to ensure the safety of our staff and our customers.
If you have an existing rental reservation, we look forward to serving you. If you have any questions, please feel free to contact your local Customer Service Representative.
Thank you for your time and for choosing William F. White International Inc. as your partner in production.
Paul Bronfman & Brendan Horgan
Co-Chairs, William F. White International Inc.                                                                                                                                                                                          A Sunbelt Rentals Company