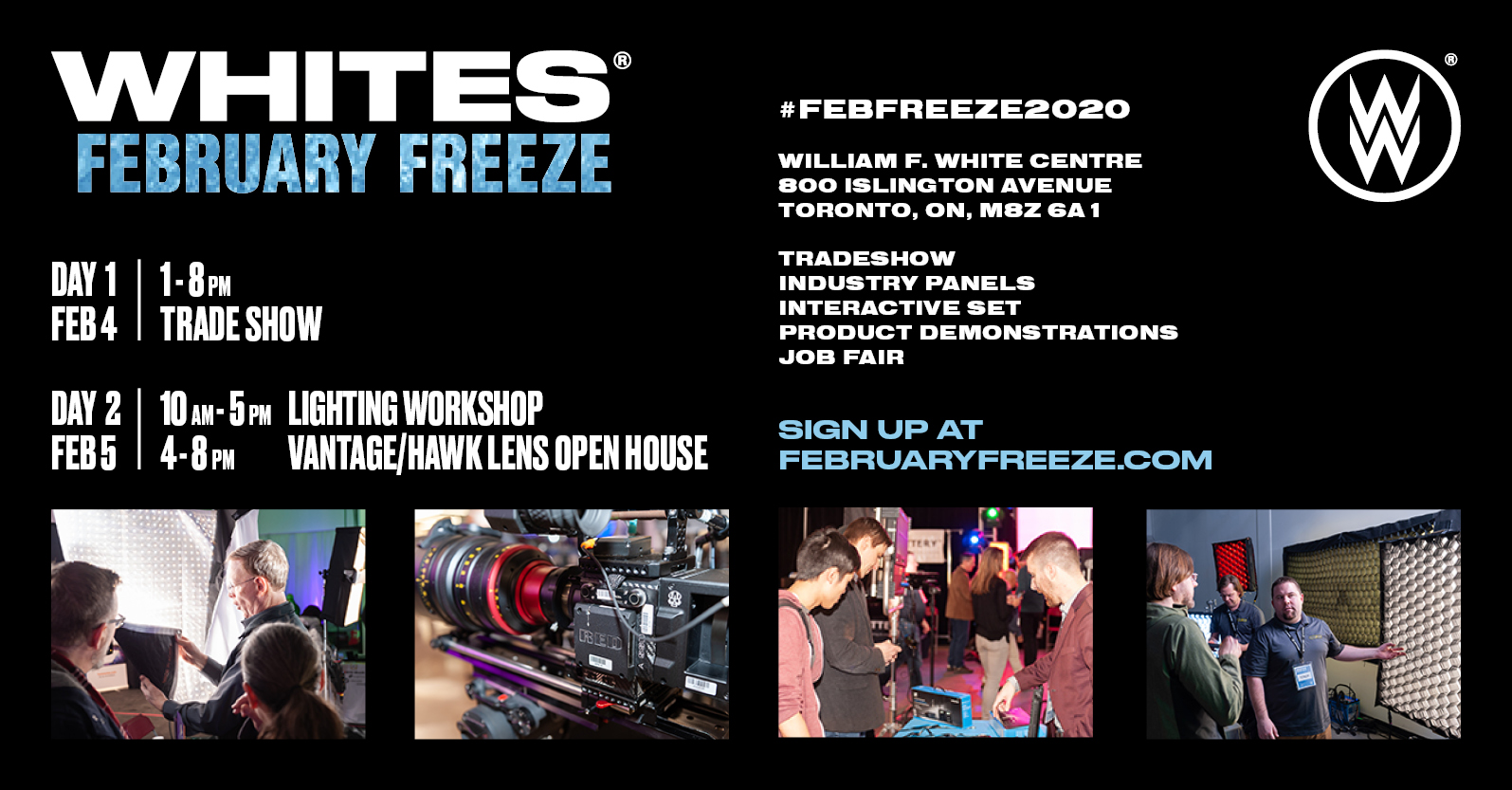 February Freeze 2020 | Feb 4, 1pm-8pm | Feb 5, 10am-5pm
February Freeze is an annual trade show well-known as the Cine Gear or NAB of the north. For 19 years, we've been opening our doors to provide an exclusive opportunity to experience firsthand the industry's leading technological advancements from nearly 60 established vendors and product manufacturers.
This year's event will include representation from unions, educational facilities, guilds and organizations within Ontario to encourage attendees to embark on a career in the film and television industry.
#FebFreeze2020 will be held on Tuesday, February 4th from 1pm-8pm and Feb 5th from 10am-5pm. 
Day 1 of February Freeze will host the expected technological showcase with nearly 60 varied vendors on site and Day 2 will feature an invite-only lighting workshop and lens open house.
For more information and to RSVP please visit www.februaryfreeze.com