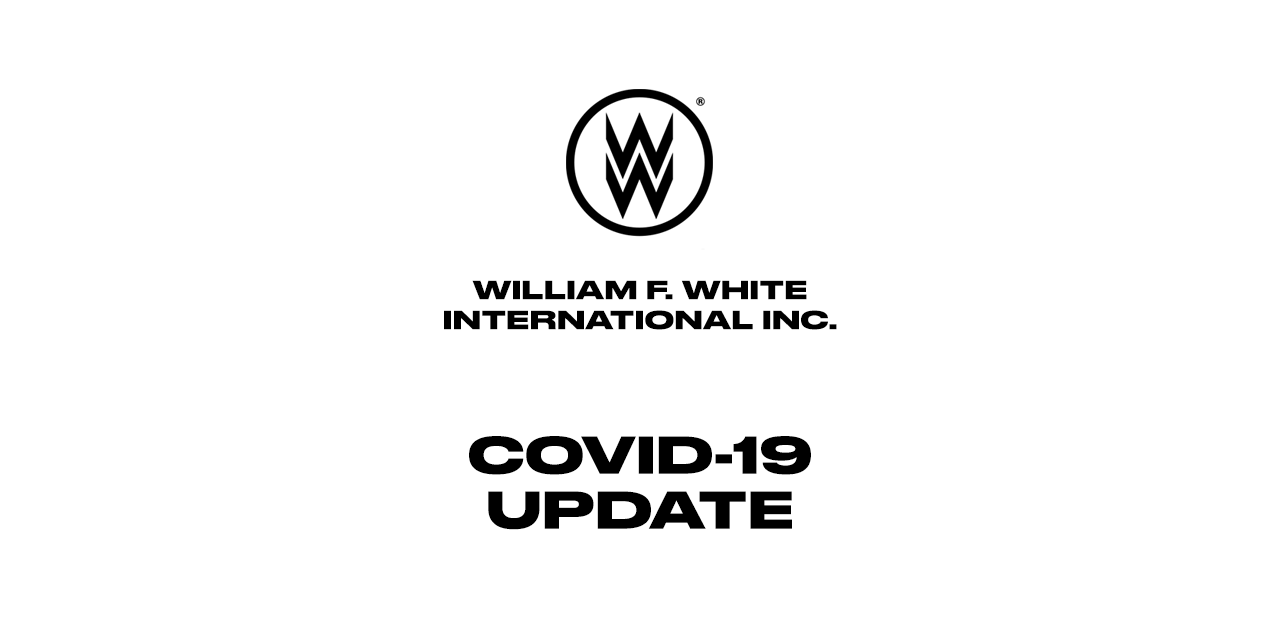 COVID-19 OPERATIONS UPDATE: WEDNESDAY APRIL 29TH
The health and safety of our staff and your crew is always a top priority, and it's especially pertinent as we adapt to the ever-changing conditions in which we operate. All our lines of business have been diligently planning our return to full operations for when you're ready to resume production. 
 
We have created a specialized task force that is developing detailed operational procedures for each stage of our Recovery Plan. We will share those details with you in the coming weeks as we finalize our plans. As always, we are here for you, whenever and wherever you need us. 
Thank you for choosing William F. White International Inc. as your Partners in Production.
Paul Bronfman (CEO and Co-Chairman) & Garin Josey (COO)
William F. White International Inc.