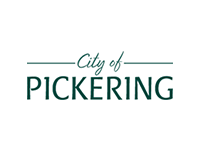 City of Pickering Partners with William F. White, Iconic Provider of Production Equipment and Studios, to Operate Largest Movie Backlot in Canada
Pickering, ON, June 17, 2021 - The City of Pickering has finalized an agreement with William F. White International Inc. (WFW), a Sunbelt Rentals company, for the lease of City-owned lands, which will be used as a movie and television filming backlot, commencing October 1, 2021 for up to a 9-year period.
The lands, located north of Green River, have been transformed into the largest backlot of its kind in Canada and are currently the principal filming site for a major streaming service's new television series.  As of October 1, 2021, WFW will be taking over exclusive operation of the backlot at a lease of $30,000/month, until December 31, 2026, with an option of two further renewal terms of two years each. This agreement could potentially generate approximately $3.5M in lease revenue for the City.
In addition to the millions of dollars in revenue generation, the agreement with WFW aligns with the City of Pickering's vision to bolster investment and activities in the local creative economy, enhance job creation, and generate economic spin-off for local businesses. Upon completion of the lease, the lands will eventually be converted to a district park.
WFW is a Canadian-based company with nearly 60 years of expertise in the film and television industry and has assets in Vancouver, Calgary, Winnipeg, Halifax, Sudbury, Mississauga, and Toronto, including the operation of over a million square feet of production space, plus supporting warehouse facilities to house its state-of-the-art rental equipment.  It is a respected media partner that works closely with its stakeholders to bolster Canada's domestic film and television industry.
The lease agreement stipulates that WFW will submit an annual sustainability report addressing energy conservation measures, responsible management and diversion of waste streams, site cleanliness, and potential green fleet practices. Further, WFW will work with the City to investigate opportunities to engage local academia and the performing arts community for the provision of film industry technical training, mentorship programs, or other industry related initiatives.
Quotes:
City of Pickering
"The City of Pickering is proud to enter into this partnership with William F. White International Inc. - a respected and renowned industry leader," said Mayor Dave Ryan.  "While I am thrilled this partnership will generate millions of dollars in revenue for the City, I am also very proud that Pickering is fast becoming a major player in Ontario's burgeoning film and television production landscape.  Our overarching goal is to create more jobs for our residents, support our creative arts community, and strengthen our local economy."
William F. White International Inc.
 "The Ontario film and TV industry is accelerating at a rapid pace, and we're thrilled to announce this partnership with the City of Pickering on Canada's largest film and TV backlot," said Garin Josey, Executive Vice President/Chief Operating Officer, WFW. "We've been actively supporting productions in the GTA for a number of years, and this expansion into Pickering will surely create more opportunities for industry growth within the region."
"This backlot in the City of Pickering is an outside area that can double for any small town in North America," said Rick Perotto, Vice President, Business Development, WFW. "This piece of Hollywood-style movie magic right here in Ontario will also be fully supported by our comprehensive suite of film and TV equipment services."
-30-
As the gateway to the east GTA, Pickering (population 94,000) is strategically located where Toronto, York and Durham Regions meet. An award-winning municipality, Pickering is slated for significant economic and residential growth; offering an unparalleled quality of life for those who live, work, and play here. Its dynamic City Centre has been designated by the Province of Ontario as both an Urban Growth Centre and Mobility Hub, and continues to evolve as a preferred destination for creative learning, memorable events, and unique experiences at the heart of a vibrant, connected, and engaged community.
William F. White International Inc. Founded in 1963, William F. White International Inc. (WFW), a Sunbelt Rentals company, is Canada's most iconic provider of production equipment to the entertainment industry. With offices across the country, the company services productions of all sizes from coast to coast and houses an extensive state-of-the-art inventory, including camera, lighting, grip, power, specialty equipment, location support and over 1.4 million square feet of production-ready studio properties.
Media Contacts:                                                                                  
Mark Guinto
Manager, Public Affairs & Corporate Communications l Office of the Mayor
905.420.4660 ext. 2013          416.409.0559 (mobile)                                                             
mguinto@pickering.ca
Jonathan Whitt
Assistant Marketing Manager, Communications l WFW
519.588.0440
jwhitt@whites.com