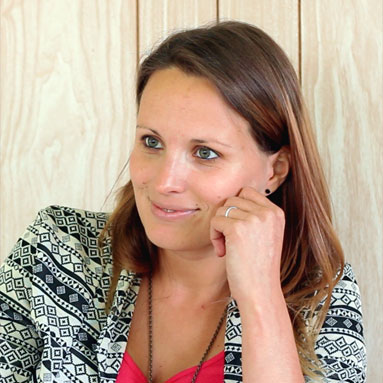 2017 WIFTV William F. White Production Manager Mentorship Winner: Synnove Godeseth
Women in Film & Television Vancouver (WIFTV) is pleased to announce producer Synnove Godeseth is the recipient of the 2017 William F. White Production Manager Mentorship.
"This program is designed for an independent producer who has demonstrated she is ready to increase her knowledge of production management, but might not otherwise have access to learning the highest industry standards," said Dusty Kelly, WIFTV board member and chair of the production mentorship selection committee. "Thanks to the generosity of the team at William F. White, and the support of the WIFTV community, that's changing for Synnove Godeseth."
Synnove will spend time at Whites developing an understanding of equipment uses and budgeting, enabling her to make informed and appropriate production decisions.  She will also liaise with a female production manager who will work with her to achieve specific learning goals.
We're delighted to be continuing our partnership with WIFTV on this vital initiative, said William F. White Int'l Chairman/CEO Paul Bronfman. "We're proud to be doing our part to help facilitate opportunities for women to develop lasting careers in film and television."
Synnove Godeseth has worked in film for more than a decade in both Europe and Canada. When she started out, she worked in the locations department initially before moving into producing, production management, and location fixing. Since then, she's worked on feature films, TV shows, commercials, web series, and independent short films. Her current project is producing a comedy short for Storyhive: Female Director Edition.
"In a city with as much talent as Vancouver, I'm honoured to be the recipient of this year's award," says Godeseth. "The curriculum the William F. White Production Manager Mentorship program has in place will set me up with knowledge, connections and insight to boost my career. I can't wait to get started."
The 2017 jury included: Lilly Hui, Producer and Production Manager (Unreal, Mistresses, Package Deal); Warren Carr, Producer and Production Manager (My So Called Wife, Impastor, Minority Report series, Happy Gilmore); and Julia Neville, IATSE International Representative and Production Manager (Chaos Theory, Da Vinci's Inquest, Are We There Yet).