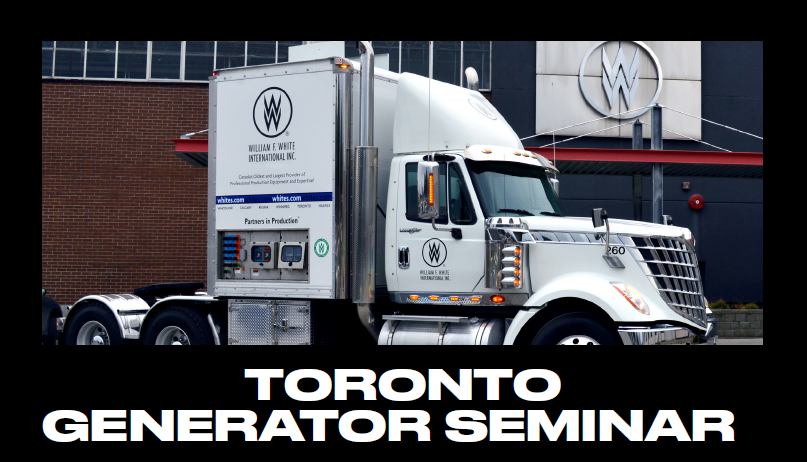 COVID-19 Notice:  Due to the current pandemic and stages of recovery both within Canada and William F. White International, we are not currently offering any Generator Seminars.  We are continuing to monitor and assess how best to approach in-person training design vs virtual distance learning options.  It is important to us to keep instructors and participants safe during any learning experience and we will provide more information with seminar dates and safety protocols, as soon as it is available.  Thank you for your patience and understanding.
An advanced two-day seminar on entertainment industry generators and associated electrical safety practices.  Topics include engine alternators, grounding, bonding, operations, temporary power sources, electrical distribution systems, transformer theory and more.  The course is comprised of 75% theory and 25% practical training.  Our instructors are industry professionals who possess a wide variety of expertise, knowledge and practical experiences.  The seminar is nationally recognized by Canadian IATSE Locals and NABET 700 Unifor as a reliable training source for their professional technicians. A record of training wallet card is given to every participant upon completion of both days. 
Future dates to be determined.
8:00am - 5:00pm (2 Days)
Cost: $275.00 (tax included) 
*Steel-toed footwear required.  Multi-meter and calculator optional but considered an asset.*