Current hours of operation may vary. Please call to confirm prior to your visit.
8363 Lougheed Highway
Burnaby, BC 
V5A 1X3
Hours: Mon-Fri, 8am-5pm PT
TEL: 604-253-5050
After Hours Emergencies: 604-838-2747
Specialty Equipment–Western Canada
3555 Bainbridge Avenue
Burnaby, BC
V5A 2T3
Hours: Mon-Fri, 8am-5pm PT
TEL: 604-428-2144
Location Equipment Supply - Western Canada
3975 Kitchener Street
Burnaby, BC
V5C 3L9
Hours: Mon-Fri, 8 am -7 pm PT
TEL: 604-436-1418
After Hours Emergencies ONLY: 604-825-4820 OR 604-644-5265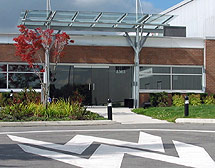 Our Vancouver location opened in 1970, the same year the company provided production equipment to McCabe & Mrs. Miller and Carnal Knowledge. Our world-class 100,000 square foot facility can accommodate productions of all sizes. Centrally located on Lougheed Highway, we're just minutes away from Highway 1 (Trans-Canada Highway), Vancouver International Airport and the downtown core. Recent credits include features, The Mountain Between Us, Skyscraper and The Revenant, as well as series, The Twilight Zone, Supergirl and Charmed. 
CONTACT US
LIGHTING, GRIP + POWER
| | | |
| --- | --- | --- |
| Kelly Dale, Manager, Client Services | Omar Rizwan, Supervisor, Client Services, Lighting, Grip + Power | Dana Morrow, CSR, Lighting, Grip + Power  |
| Philip Corr, CSR, Lighting, Grip + Power | Caitlin Ewanchuck, CSR, Lighting, Grip + Power | Brad Fines, CSR, Lighting, Grip + Power |
| Vincent Gnanasegran, CSR, Lighting, Grip + Power | Lisa Jeffery, CSR, Lighting, Grip + Power | Frank McAllister, CSR, Lighting, Grip + Power |
| Steve Springman, CSR, Lighting, Grip + Power |   |   |
CAMERA
| | | |
| --- | --- | --- |
| Amie Gibbins, Director, Client Services, Camera | Josh Mao, CSR, Camera | Mackenzie Thrasher, CSR, Camera |
|   |   |   |
LOCATION EQUIPMENT
| | | |
| --- | --- | --- |
| CSR Office | Jason Bilodeau, Director, Operations, LES West | Jason Cox, Director, Sales and Business Development, LES West |
| Carla Ladeira, Billing Coordinator, LES | Bobby Mensah, Supervisor, Operations, Health & Fleet Compliance, LES | Bryan Irwin, Lead Maintenance Technician, LES |
|   |   |   |
SPECIALTY EQUIPMENT
Barrie Wells, Vice President, Specialty Equipment
STUDIOS
Tammy Forbes, Manager, Operations, Studios
ADDITIONAL CONTACTS
| | | |
| --- | --- | --- |
| Derek Carson, Manager, Commercials | Sue Matheson, CSR, Expendables | Tug Phipps, Client Services Coordinator, Emerging Filmmakers |