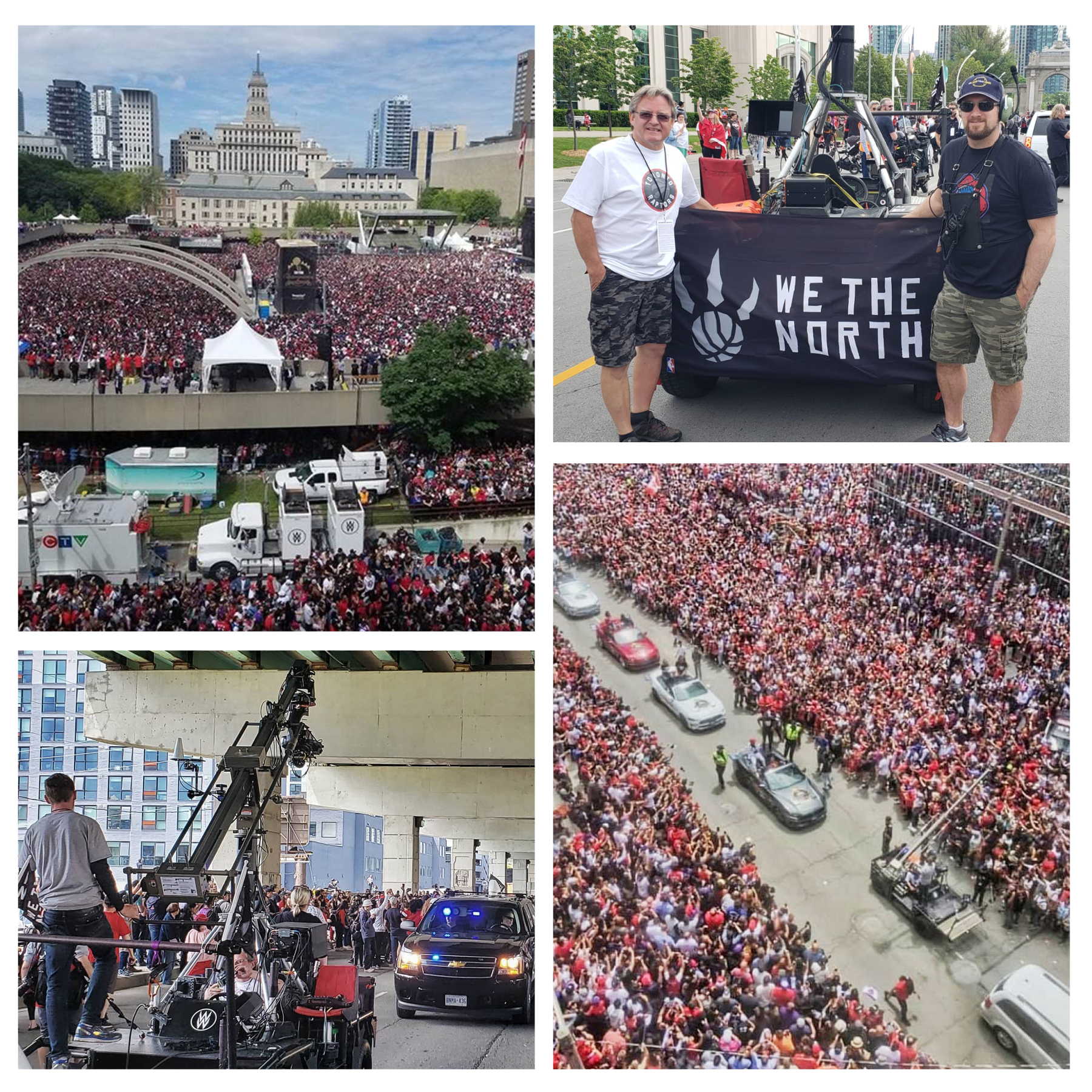 WE THE NORTH! WHITES TORONTO GENERATORS AND SPECIALTY EQUIPMENT FRONT AND CENTER DURING RAPTORS CHAMPIONSHIP PARADE
On Thursday, June 13th, the Toronto Raptors won their first ever NBA championship after defeating the Golden State Warriors in Game 6 of the finals. It was the Raptors' first time making it to the finals since the team's inception in 1995. The city of Toronto announced a Raptors Championship Parade on Monday, June 17th to celebrate the historic win.
Dave Sansford and the rest of the Whites Toronto Generators team worked closely with Dome Productions to provide the parade's broadcast with our 200kw Twin-Pack Load Share generator along with a 500amp pick-up truck generator.
Mike Darby, Bob Harper and Luke Pamplin were also scene proudly representing the Whites brand with a selection of Whites Specialty Equipment including the Shotover Camera G1, the Chapman Leonard Miniscope 7 and the Fantom electric car.
For those of us who were in the Toronto office during the parade, we had our own celebration with a Raptors Championship cake!